Working with a limited guest list? These small wedding ideas are ideal for creating an intimate and personalized setting on the big day.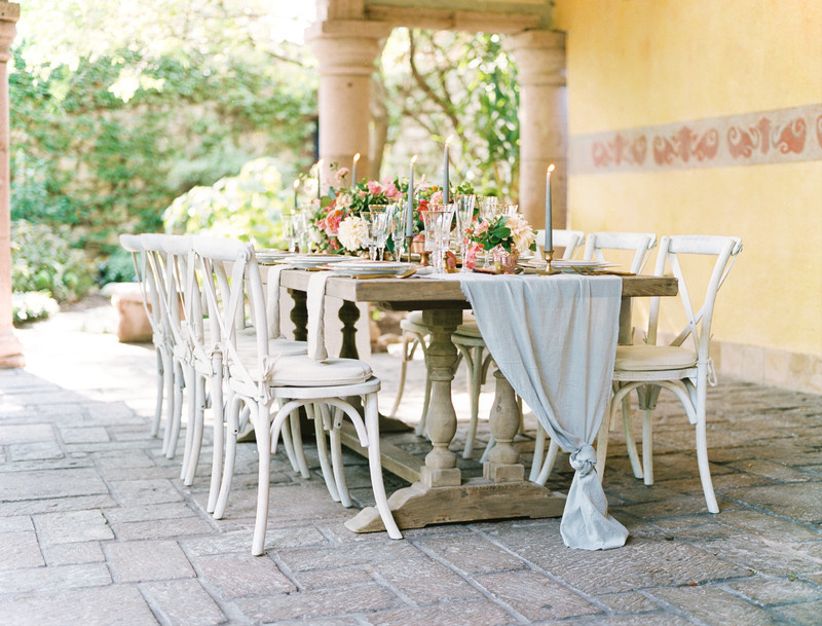 EVENTS BY KRISTIN
Whether it's for budget reasons, a limited extended family, or simply the desire to have a more intimate experience, hosting a small wedding doesn't always have to be modest. In fact, it opens an entire realm of possibilities that might not otherwise be realistic or practical for larger groups. From unique venue options to decor inspo, we've rounded up some of our favorite small wedding ideas — because cutting back on your guest list doesn't mean you can't still have the whole shebang. The only difference is that you'll be sharing it with those who you hold closest!
Take a look at these small wedding ideas to personalize your big day.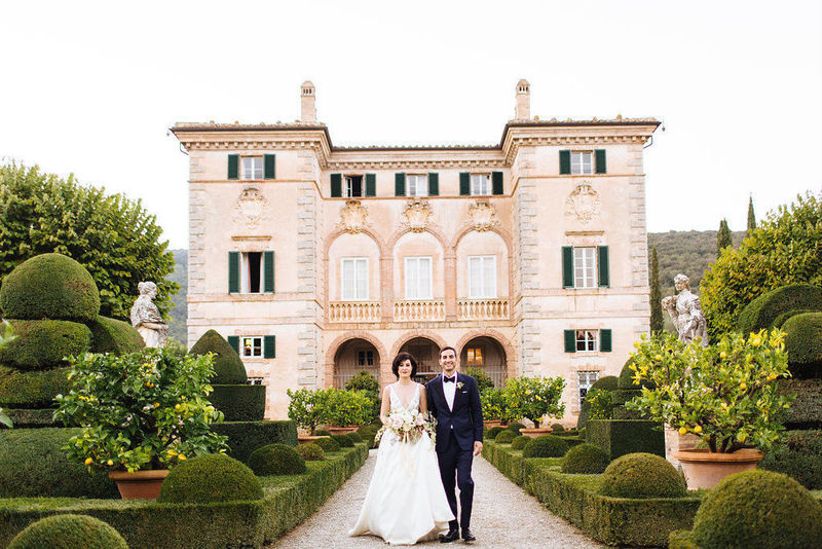 SPOSIAMOVI
Host a destination wedding
Having a shorter guest list gives you more freedom to round up your gang and get married in a far-flung destination. Always dreamed of getting married at a breathtaking Italian villa? Now is your chance! With only your nearest and dearest on board, it will be easier to coordinate travel plans abroad, spend time relaxing once you arrive, and genuinely enjoy being with your guests. If cutting your guest list ruffles some feathers among friends and family, consider planning an informal celebration a few weeks after arriving home from your wedding so everyone can be included.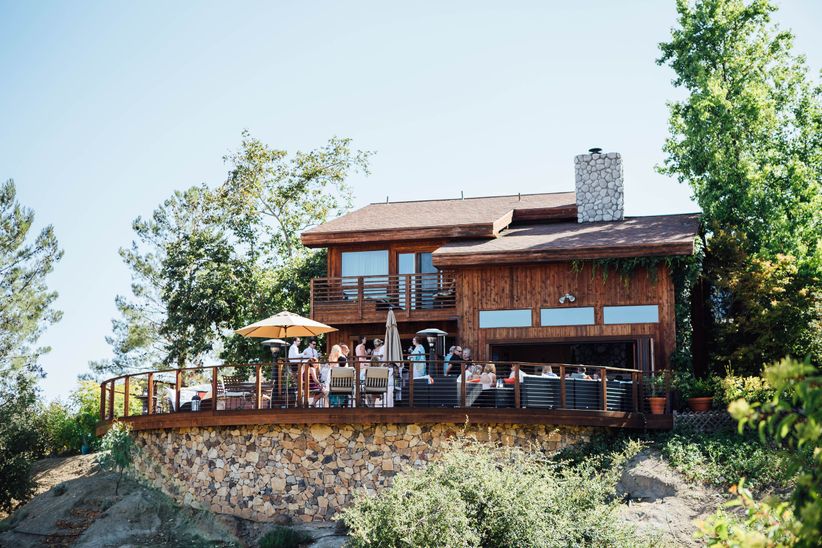 NICOLE MARIE PHOTOGRAPHY
Stay together as a group
Whether you're planning a week-long destination wedding or simply getting married in the next town over, having all of your guests stay together as a group will make the event feel like a non-stop celebration. Depending on exactly how small your guest list is, you might be able to accommodate everyone in one rental home or a few adjoining rooms at a nice resort. For guests who don't already know each other, such as those on opposite sides of the family, it's an easy way to get people socializing. By the end of the wedding, everyone will be one giant family! Our tip: Be sure to factor in some privacy for you and your spouse — for example, if you want to stay separately from the group on your wedding night, they'll surely understand!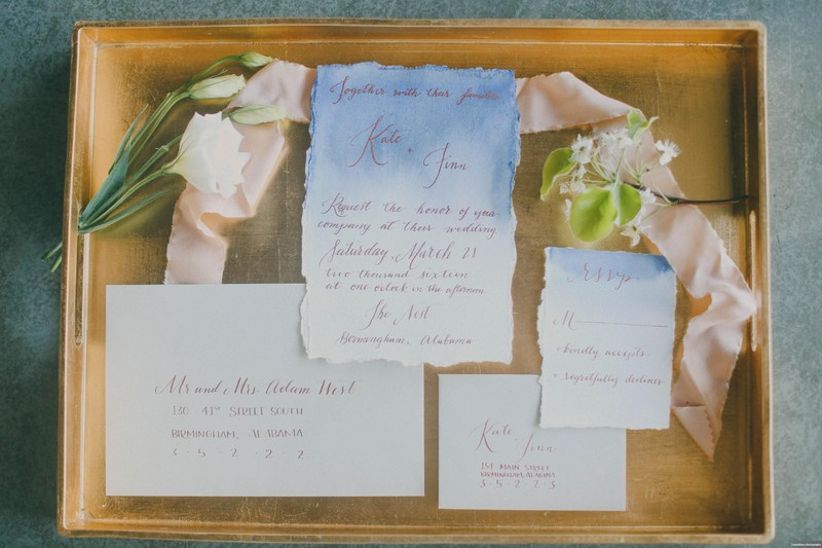 EARNEST BEE CALLIGRAPHY & DESIGN
Send elaborate invitations
Unless you're working with unlimited funds, having an extensive guest list will require you to make some sacrifices sooner or later — like splurging on ultra-detailed wedding stationery, for example. But if you're only inviting a handful of people to join you on the big day, you might have a little more wiggle room for at least one splurge item in your budget. Individually handwritten invitations might be out of the question for a wedding with 100+ guests, but for 20 or so people, it's totally doable (and worth it!). Other wedding stationery upgrades include high-end paper, wax seals, and custom watercolor designs.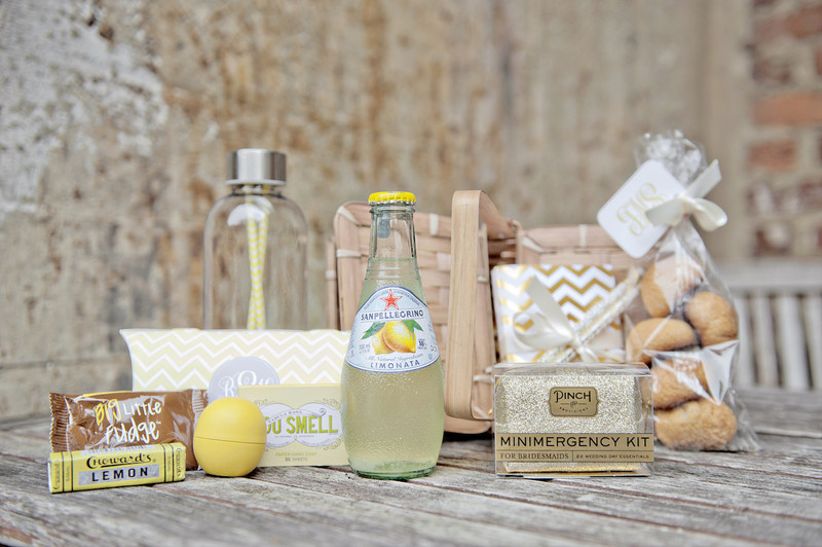 FROM SIR WITH LOVE
Surprise guests with curated welcome boxes
Wedding favors are a nice way to thank your guests for joining you on the big day, no matter the size of your guest list. But for a small wedding, you can consider skipping the traditional favors and curating welcome boxes instead. This is an especially great idea if you're having a wedding weekend, destination wedding, or hosting a lot of out-of-town guests. Include items that are specific to your wedding location and interests for the most personal effect.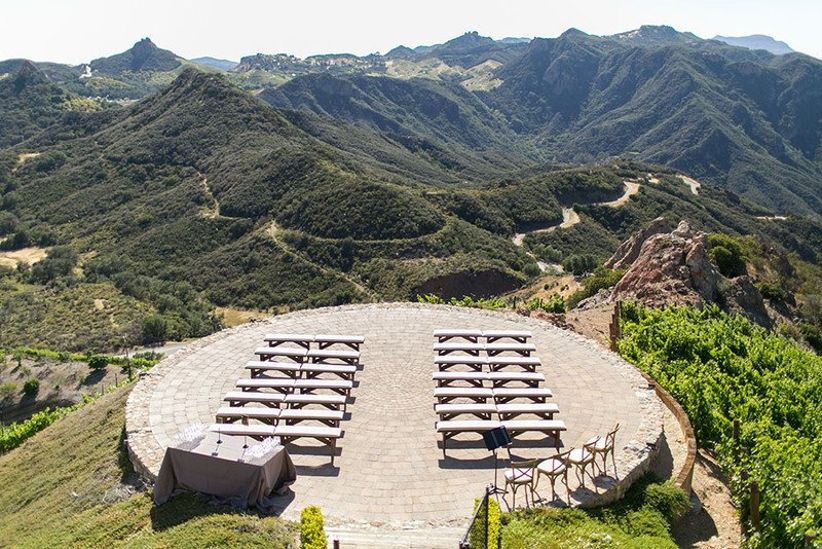 CHEERS BABE
Choose an unusual venue
With a small guest list, the world practically becomes your oyster when choosing a wedding venue. For a memorable experience, consider unexpected options that wouldn't be able to accommodate a large group of people, such as public landmarks, scenic hilltops, your favorite hole-in-the-wall restaurant, or places that require special transportation. Even if you're on the hunt for simple wedding ideas and are determined to keep your big day as fuss-free as possible, you shouldn't underestimate the power of a stunning venue!
KARLIN VILLONDO PHOTOGRAPHY
Upgrade your menu
Your wedding meal is one of the most important parts of the day, but not surprisingly, it can also account for a big portion of your budget. Depending on how much you're spending, a smaller guest list might allow you to add a few "upgrades" to your wedding menu that wouldn't necessarily be practical for larger groups, such as extra appetizers, special food and wine pairings, or personalized dessert selections.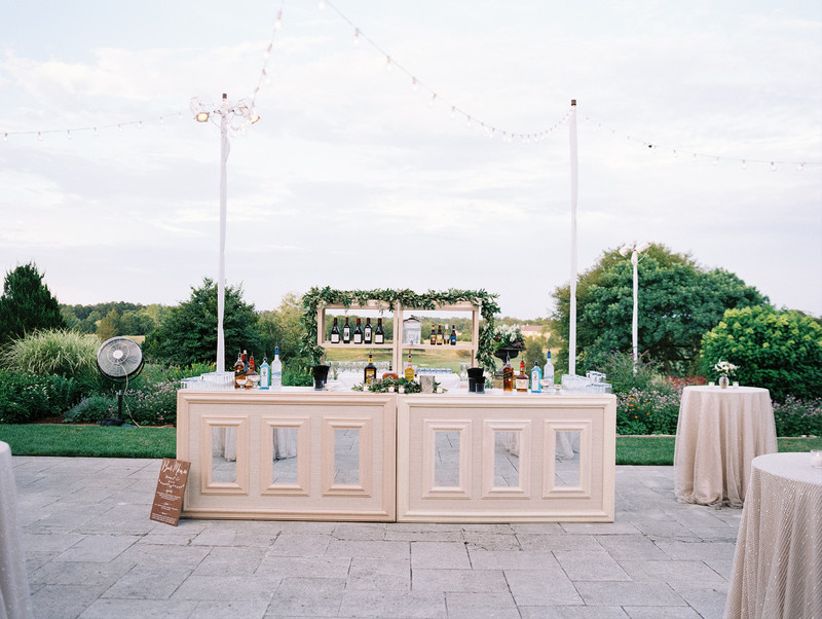 AMORE EVENTS BY CODY
Design a fancy wedding bar
Personalize your wedding reception even further by creating a custom wedding bar using rental furniture and other decorative accents. This is one of our favorite small wedding ideas if you're looking for ways to add ambience and flair to an intimate wedding. Bonus: A small guest list means less time waiting in line at the bar for your next drink, and more time mingling with everyone!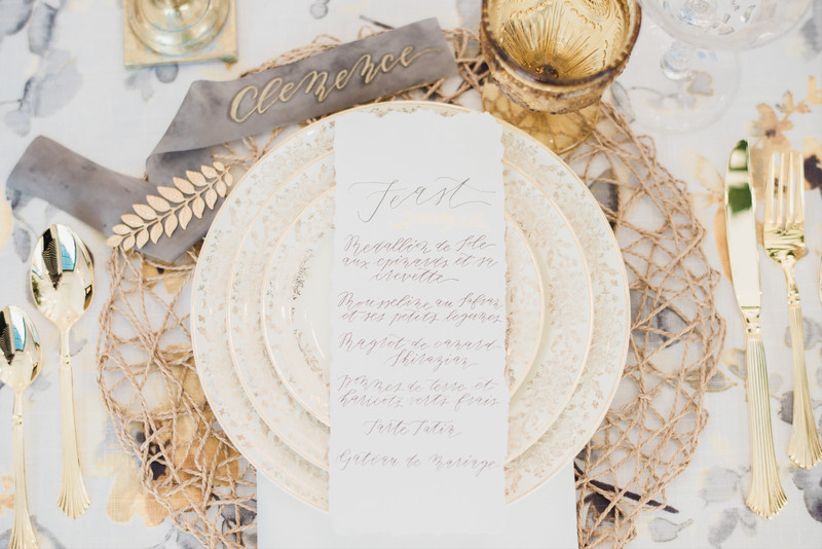 INKLING CALLIGRAPHY
Make the decor extra-detailed
Fewer guests on the invite list means more opportunity to go above and beyond with your wedding decor, especially for pieces like escort cards and place cards that are generally provided for each person. Place settings are one of the best ways to amp up the decor at a small wedding. You might not have the time (or resources) to source antique china sets and vintage stemware for hundreds of guests, but if you're only inviting a few dozen people, it could seem more practical. Other options include handwritten thank-you notes and individual wedding menu cards for each guest.
MAX WANGER PHOTOGRAPHY
Dine at a long banquet table
One major perk of hosting a small, intimate wedding is that you'll have more flexibility with your reception seating arrangements. Long banquet tables are one of the most popular small wedding ideas, and it's not hard to see why. It's more informal and inclusive than being spread out at different tables throughout your venue, and it also allows you to dine family-style if you choose. Cue the plate sharing and lively group conversation!